Printing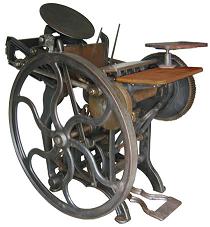 Decades of experience in the printing industry enable us to execute the most demanding print projects in a timely and precise manner.

Occasionally our clients challenge us with complex print projects accompanied with unrealistic deadlines and tight budgets. Thankfully, our dedicated team and strategic partners are always able to successfully execute the most demanding projects.

Our uncompromising knowledge of colour, calibration, cross platform file transfers, graphics software, hardware and print devices provide seamless, worry-free production on every project.

At Prime Visual Marketing, we will evaluate your print requirements and provide you with the most practical and cost efficient solution. In some cases it may be necessary to print some components of your project using offset, digital and/or screen printing techniques. If this is the case, all print components are colour matched across all print platforms to maintain the integrity of the original graphic and corporate colour.

Call or email us today and ask one of our Prime Customer Service Representatives to assist you in preparing for your next print project. Our team will provide you with the knowledge and budget to procure production on any offset, screen, litho, flexo or digital print project.

Email us at info@primevisual.ca or call us at (905) 850-1550, we look forward to hearing from you today!